21 Nov

Basic comparisons between native, web and hybrid applications
Native, Web and Hybrid applications
There isn't any one-size fits for all approach that should be followed.
You may put your index finger over native app or a web-based mobile app, or a hybrid mobile app.
In a nutshell, hybrid mobile apps development is the most preferred one.
1. Native application
When you're developing your apps using native programming languages are called as native application development.
A Native App is installed directly onto the device itself.
Users of native apps usually download via app stores online or the app marketplace, such as the Apple App Store, the Google Play store.

Examples of native applications are:
Pokémon GO
The New York Times
TechCrunch
Pinterest
Facebook
Instagram 
2. Web applications
If you've ever seen the 'mobile version' of a site, that's what we're talking about.
An "app" like this loads within a mobile browser, like Safari or Chrome, like every other website.
Your audience doesn't have to install a web app. They don't need to have available space on their devices.
Web Apps are not real applications; they are really websites.
In fact, they are run by a browser and typically written in HTML5.
A web application isn't really different from a native mobile application, just the platform is different. (iOS or Android vs. Browser). Web applications are mostly used in a business sense.

Examples of web applications are:
3. Hybrid applications
Hybrid apps are part of both native apps and web apps.
Like native apps, they live in an app store and can take advantage of the many device features available.
Like web apps, they rely on HTML being rendered in a browser, embedded within the app.
Examples of hybrid application are:
Comparison between Native and Web applications are:
1. Programming Language
Every mobile platform uses a different native programming language like iOS uses Objective-C, Android uses Java, Windows Mobile uses C++.
Web apps, on the other hand, use languages such as JavaScript, HTML 5, and CSS3.
2. Entity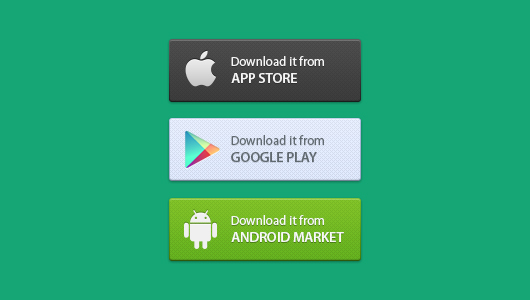 Native app works as a standalone entity, the problem is that the user has to keep downloading updates.
A web app needs to be accessed via a mobile device's browser.