09 Feb

5 Trends That Will Drive The Future Of Technology
Technology is shrinking our pain striking efforts to timeless options where spectrum of alternatives are available just at the tip of our finger.
Today, we're on the brink of a new digital paradigm, where the capabilities of our technology are beginning to outstrip our own.
Computers are declining the stock maintenance cost, providing legal advisories and even diagnosing the untapped diseases. Here are five trends that are driving it all.
1. No-Touch Interfaces
We are used to with the idea that computers are machines that we operate with our hands. 
Today's millennial generation has learned to text at blazing speed.
But the scenario is brimming to bring a drastic change with "touch and run" technology.
Like Google's glass, Apple's Siri and Microsoft's Kinnet. These basic pattern recognition technology has been advancing for generations.
2. Native Content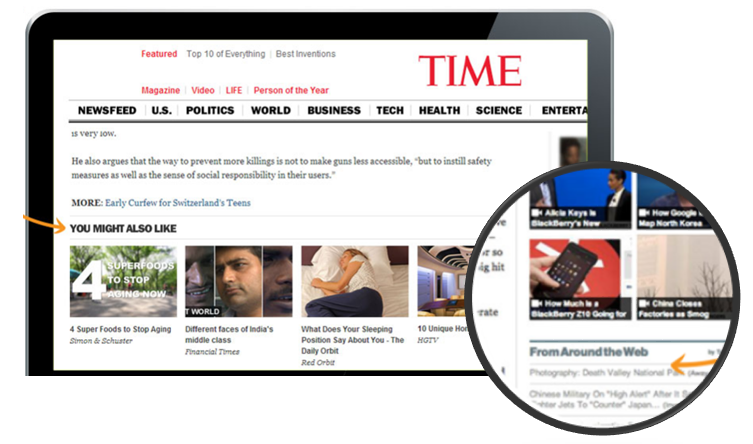 Over some past several years, technology has become more local, social and mobile.
And the new digital battlefield has adhered us either with laptops and mobile subscription with Netflix, Amazon, Microsoft, Google, Apple and the cable companies.
After the success of Netflix, various companies are foraying into native content to imbibe users with their content.
3. Massively Online
Online shopping, games, stores, movies and study materials have blasted massively on online portal.
Khan Academy offers thousands of modules for school age kids.
Code Academy can teach a variety of programming languages to just about anybody.
The latest iteration is Massively Online Open Courses (MOOC's) that offer university level instruction. (For a good example, see here).
4. The Web of Things
Web of things is all-pervasive. To whatever we connect using internet becomes subject to computable entity. 
Our homes, our cars and even objects on the street will interact with our smartphones and with each other, seamlessly.
Marketing and e-commerce platforms have been benefitting at a break neck.
It has challenged the offline applications and portals to reach out to spectrum of potential customers.
5. Consumer Driven Supercomputing
Everybody knows the frustration of calling to a customer service line and having to deal with an automated interface. 
They work well enough, but it takes some effort. Therein lies the next great challenge of computing.
We used to wait for our desktop computers to process our commands and then lingered for web pages to load.